4 Simple Ways to Build Downtime Into Your Busy Day
Running a billion dollar business while raising two young children is not for the faint of heart, but Eventbrite CEO Julia Hartz has managed to juggle both for the past 11 years, since she and husband Kevin started the online ticketing company out of a windowless warehouse in San Francisco's Potrero Hill district.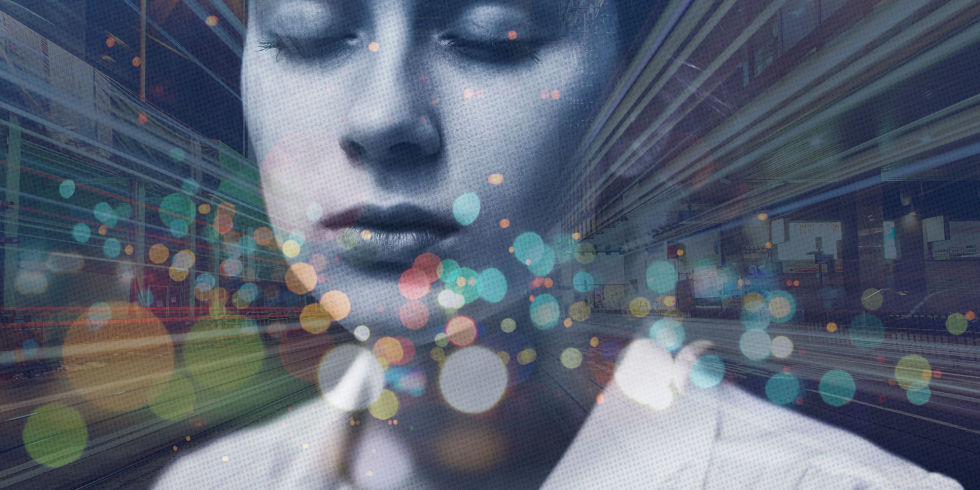 Intent on making 2017 your Best Year Ever? We can help with that, thanks to our 2017 Coach of the Month series. For June, Heather Cabot and Samantha Walravens, authors of the just-released book, Geek Girl Rising: Inside the Sisterhood Shaking Up Tech, offer a four-week course in professional acumen, designed to serve you whether you're a tech founder, an artist, or anything in between. In the third installment, Cabot encourages us not only to give ourselves downtime to think, but also to find the best, individually tailored way to spend your creativity-promoting quiet time.
Running a billion dollar business while raising two young children is not for the faint of heart, but Eventbrite CEO Julia Hartz has managed to juggle both for the past 11 years, since she and husband Kevin started the online ticketing company out of a windowless warehouse in San Francisco's Potrero Hill district.
From the outset, Hartz was intentional in building a workplace culture that recognized that all employees have a life outside the office. "At Eventbrite, we care about the whole you, not just the skill set or the employee you," she explains.
Hartz has also learned the importance of building downtime into her busy day. She wakes up at 6 a.m., does a Pilates class, grabs a green smoothie to go, and is home by 6 p.m. most nights to have dinner with her family. Most importantly, she never gets on the computer after 9 p.m.
"I am garbage after 9:00 p.m.," Hartz admits. "I'm cranky, I'm distracted, I don't want to be working."
Studies show that the demands of today's "always-on" workplace can wreak havoc on your physical and emotional health if checks are not put in place. Setting aside downtime each day to disconnect from your devices and decompress is critical to reduce stress and avoid burnout. Here are four simple ways you can "power down" and recharge your personal battery.
#1: Schedule downtime in your calendar
When you're planning your week, make a point to schedule not just work meetings, but also personal time with family and friends, especially doing activities that help you reenergize. Whether it's a walk with a friend or dinner with your spouse, you'll have something to look forward to and a reason to get your work done on time.
Sukhinder Singh Cassidy, founder and CEO of Joyus and mother of three, sets aside time to bake with her children. "Baking is something I enjoy and the kids enjoy doing with me." Cassidy also makes a point not to schedule kids' activities on the weekend and says she's "dreading the day" they become so good at something that they have to show up for a tournament. "Five days a week, I work. Two days a week, I just don't want to schedule."
Sarah Leary, co-founder and VP of marketing and operations at Nextdoor, tries to "front load" her downtime into the morning. Calling her cell phone a "terrible distraction," she relishes her ten-minute commute to work on her Vespa, where she has to be 100% focused on the road. "Obviously I don't touch my phone when I'm on the Vespa. It also makes me feel like I'm in Italy for ten minutes each day!"
#2: Don't be afraid to delegate
"Many hands make light work," my grandmother used to say. While the kitchen may not be as clean as you like if you let your kids pick up after dinner, handing off responsibilities like this will help free up some downtime in your busy day. Ask for help and politely refuse taking on more than you can handle, without guilt or excuses. Much of the stress of our lives comes from perfectionism and a false sense that we're irreplaceable in everything that needs to be done.
Clara Shih, CEO and co-founder of Hearsay and board member at Starbucks, says she's gotten really good at saying "no" over the years. "I used to be terrible. I used to feel bad, and I would agonize, and then I would over-commit to way too many things," she explains. "Now I'm really good at saying 'no,' and that has been a huge help."
Shih has also learned to push back when somebody asks her for something, and have them drive the next step, in order to lighten her load. "If somebody wants my help, instead of just offering to follow up with help, I ask them to come back with specific questions, and to prioritize what they want from me. Then they have to put some skin in the game, versus me just blankly offering help."
#3: Take 5 minutes to meditate
Yunha Kim, founder and CEO of Simple Habit, was in the throes of burnout at her previous startup, Locket, which was acquired by e-commerce company Wish in 2015. "We had changed our business model and I had to lay off almost half of our team," she explains. "I felt incredibly sad during that time, because I considered many of them my own friends."
That's when she tried meditating. At the outset, meditation helped Kim treat herself with greater compassion and not absorb all the guilt for her company's woes. From there on, she started practicing daily meditation for 5 minutes, a few times a day.
Despite being back in startup mode at her new company, Simple Habit, which, not surprisingly, is an on-demand meditation platform, Kim says that meditating has taught her how to be grateful and enjoy life more. She has also noticed a huge difference in how she handles stress. "I'm much less overwhelmed and exhausted by work; in fact, I'm more energized and excited about getting things done."
#4: Get moving
Making time for exercise isn't easy when your schedule is jam-packed, but experts say that it may increase your productivity in the end by boosting your energy level and helping you to be more alert.
IF THE PERSON YOU'RE MEETING IS ALSO ACTIVE, MAKE A SWEAT DATE WHERE YOU GO DO YOGA OR HIT THE GYM TOGETHER, THEN GRAB COFFEE AFTER.
Exercise doesn't require going to a gym or taking a class. Sarah Kunst, CEO of ProDay, is a big fan of "walking meetings," where you can get some fresh air, exercise, and get work done at the same time. "If the person you're meeting is also active, make a sweat date where you go do yoga or hit the gym together, then grab coffee after, "Kunst explains. "It helps connect with people in new ways and makes you look forward to your meeting."
Shanna Tellerman, CEO of Modsy, takes time for a run or yoga class, usually first thing in the morning. "I find that this active alone time allows me to process my thoughts and work out the stress and tension that can build up in your mind and body."
Source: elle.com