Armenia delegation: Signatures shall be collected to express no-confidence to PACE president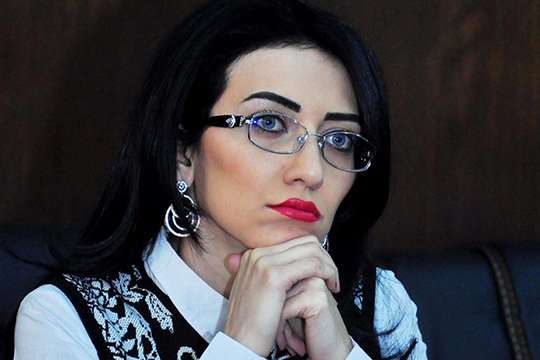 The Parliamentary Assembly of the Council of Europe (PACE) adopted a resolution by majority of votes, and which envisions additions to PACE regulations to enable to start the process of dismissing PACE President Pedro Agramunt. But signatures need to be collected for this, and in line with the adopted procedure.
Head of the National Assembly of Armenia Delegation to PACE, Arpine Hovhannisyan, who was elected vice-president of this organization during its summer session that kicked off Monday, told the aforesaid to Armenian News-NEWS.am.
"I believe the Assembly members will begin the process of collecting these signatures and, in fact, start the process of no-confidence [toward Agramunt]," Hovhannisyan said.
In her words, however, time will tell when all this will reach its logical conclusion.
"And in general, fully based on this process, the [PACE] regulation committee on Thursday will deprive Agramunt of the opportunity to act on behalf of the Assembly, with all possible options," she added.
As reported earlier, the PACE on Tuesday adopted a resolution that enables to dismiss PACE leaders, if delegates no longer trust them.
And speaking to Armenian News-NEWS.am on Monday, Arpine Hovhannisyan said Pedro Agramunt stated that he would not resign.