Geri Horner on Her New Single, George Michael, and Her Open Door Policy With the Spice Girls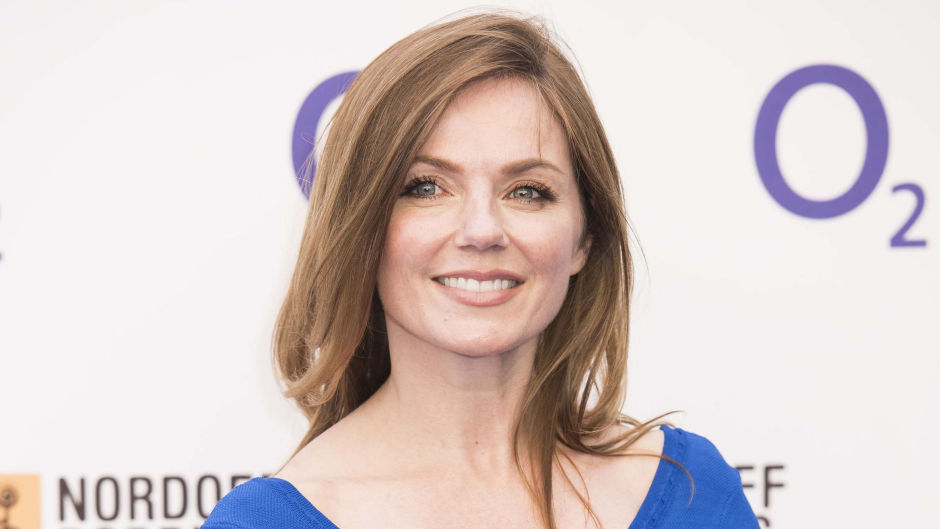 First, an understatement: much has changed since Geri Halliwell (the artist formerly known as Ginger Spice) broke many a tween heart around the world when she quit the band in 1998. Any true Ginger Spice Stan already knows that post-breakup, Geri went on to slay the UK charts as a solo artist, nabbing four #1 hits—and let's not forget her work as a UN Ambassador and that blink-and-you'll-miss-it Sex And The City cameo.
So, while she technically may not have gone anywhere—'The Return of the Spice Girls' reunion tour, anyone?—long (and rather devastatingly) gone are those chunky highlighted firecracker red locks, and those psychotically towering platforms; the iconic Union Jack mini dress in which she stole the show at the 1997 Brit Awards, auctioned off for charity long ago. Arguably the most spicy of the Spice Girls—let's not forget who exactly it was who famously pinched Prince Charles' backside—Geri Halliwell is now Geri Horner, a married mother of two with an Instagram account that leans more heavily on her spice rack and baking prowess than her Spice Girl status. (Though it may be worth noting that she does, in fact, have a Union Jack stand mixer.)
So, one would be forgiven for imagining Horner's recording days as behind her, and yet, today comes "Angels In Chains," a soul-drenched, stripped-down ballad in loving memory of Horner's friend George Michael, who would have turned 54 this week. Horner was nine months pregnant when Michael passed away: Four days before she gave birth, she went into the studio to record with members of his musical family, including the producer Chris Porter, who had worked with the pop icon for over thirty years. Horner will donate all proceeds from the single's sales to one of Michael's favorite charities, Childline. She'll also be playing her first solo show in 10 years at London's iconic G-A-Y club this Saturday, the day before what would have been Michael's birthday.
We caught up with Horner between rehearsals, and talked about her friendship with George Michael, her evolution as a woman and an artist (new music is coming!), and, yes, about what we all really, really want: a Spice Girls reunion. (Spoiler alert: it's not looking likely.) But one thing is for certain: girl power and friendship never ends.
What was your relationship like with George throughout the years?
It's interesting because, first and foremost, I was a George Michael fan, and then we became friends. In life, I think a good friend doesn't have to be in your life all of the time, but they're there for you when you most need it. When I left the Spice Girls, he was there for me. When I had my first child, he was there for me. When I had nowhere to live, I lived with him... at two different occasions. I used to take my music 'round for him and say "What do you think?" because I lived around the corner from him. He was always very supportive and would give me direction.
Considering you were nine months pregnant when he passed, how and when did you write "Angels In Chains"?
When he died—that was on the 25th of December— I didn't know what to do with my feelings. I was about to have a baby. And I was in the middle of writing an album and I was gonna present some songs to my record company. I was sitting in my bed, you know, very heavily pregnant, and I just started writing words down and a melody for a song. Four days before I had a baby, I went into the studio. I thought, "I just wanna put this down. I know I'm gonna get busy once I have a baby." I just put all of the feelings I felt about him into that song, and that was that. And then I presented that song along with four others to my record company after I had the baby, and they picked that one song out and said they wanted to release it. I was a bit unsure. I'd normally ask George for advice… but he's not there.
You worked on the song with some of George's musical family. How did that come about?
I went to Chris Porter, who has worked with him for 30 years, and he said he'd love to work on it and we should get George's musical family back together. So I rang Shirley Lewis, who lives in America, who's probably one of the world's greatest backing singers of our time, and she heard the song and flew over from the States to be on it and we all came together. You know what I love from this whole process? The world has been through many hard times as of late. It's very healing when we come together and talk about what we're going through, and actually, you find joy at the end of it. When we came together, there was joy in the room.
Is it true that you once had a crush on George?
It's true! When I first met him, it was at a charity radio sort of lunch. And I remember thinking that I really wanted to go up to him and sort of flirt. But I was with the other Spice Girls, and I thought "How can I lose them?"
Will your forthcoming album have a similar sound to "Angels In Chains"?
I think there's an evolution in my writing. It's taken me like 12 years to release any music. But why it's taken so long is that I was going through that evolution. I'm not that hot pants girl anymore. You have to move on. The continuity from this song will be honesty from how I feel. I think my best songs are just when I write honestly.
The Spice Girls have always co-written all of their songs. How does writing as a solo artist versus with your bandmates differ?
It's always different. As a songwriter, sometimes you just get into the room and it's spontaneous and you have a conversation and it spills onto the page, onto the piano. Sometimes you take an idea and you think "Ahhh, I really wanna share this" and then you build on it. It just comes from a place from within. "Angel In Chains" is from a place of honesty. My first solo album is very much that. The best kind of songs that I can connect to are honest and those are the kind of songs that stand the test of time. They're not tracks based on the current thing that everyone listens to. Does it have a universal message that stands the test of time? I like that kind of song.
Is it fair to say that the Spice Girls' reunion is on hold? We've already learned that if the reunion happens it'd be as a trio, with Melanie C and Victoria opting out.
My feeling is this: Music is something that I love to share and connect with. With the girls, and with the fans. So I have an open door policy. I would gratefully and respectfully share the stage with any one of those girls. And however organically that happens, my door is always open. And in the meantime, I am happy to just write songs and just share them with the world. I'm just really relaxed about it. I'm okay either way. I love the band, I love the music and I love the girls. I'm open to however or whatever is gonna happen. You'll see.
It's Pride Month, and you'll also be playing your first show in ten years at G-A-Y on Saturday.
What is your relationship like with your LGBTQ fans?
They're amazing. I'm so grateful for the loyalty. I feel connected to anyone that's had a challenge in their life. So whether you're a female, black, gay, short, tall, fat, skinny… ginger! Everybody is welcome in my space. Everybody is welcome to come and hang out with me. I think in life we just gotta appreciate and support each other to the best of our abilities. Regardless of one opinion over there and one opinion over there, I think, you know what, just drop it and appreciate each other no matter what. We can still love each other.
Has your definition of girl power changed for you since your early days as a Spice Girl?
The evolution of girl power possibly comes with age. It's less with a megaphone. It's based on wisdom and experience. The two words that answer "What is girl power?" [are] courage and kindness.
What do you think of the '90s Spice Girls-inspired fashions pumping down many runways these days?
Are they coming back? In what way? Fashion goes in cycles, doesn't it? I remember wearing a lot of vintage clothes in the '90s that I had picked up from the market. Everything comes full circle.
Many artists of today, like Adele, have said they were (and still are) massive Spice Girls fans. How does this make you feel?
I absolutely love Adele. Obviously she's an amazing singer and songwriter, which I love as well, but equally I also like the girl behind the music. Whenever she speaks she speaks with such honesty and she is just real. I just think, "Wow, you're my kind of girl!"
Who are your some of your favorite artists that have got girl power?
Adele, of course. But also Lady Gaga. I think Lady Gaga's absolutely amazing, and that is especially clear when you see her strip things back a little. "You And I" is my favorite of her songs.
Vogue.com