Ameriabank and HSBC Armenia to provide their customers access to each other's ATMs without additional fees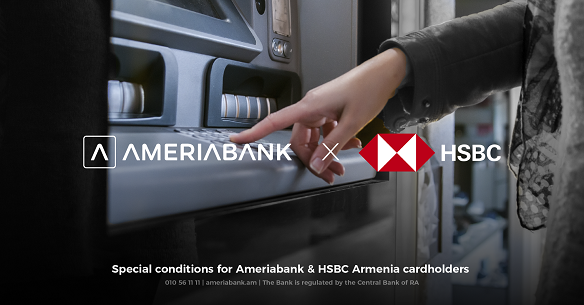 A new offer for cardholders from Ameriabank CJSC (Ameriabank) and HSBC Bank Armenia CJSC (HSBC Armenia). From this time forward, the cardholders of Ameriabank and HSBC Bank Armenia can withdraw funds from the ATMs of both banks without any additional fees.
This cooperation will allow customers of both banks in Yerevan and in the regions of Armenia to use more than 200 ATMs of Ameriabank and HSBC Armenia 24/7 at the standard rate applied by their respective bank.

Learn about the tariffs and terms of Ameriabank debit cards here.
Learn about the tariffs and terms of HSBC Armenia cards here.