Manchester United open talks with representatives of José Mourinho.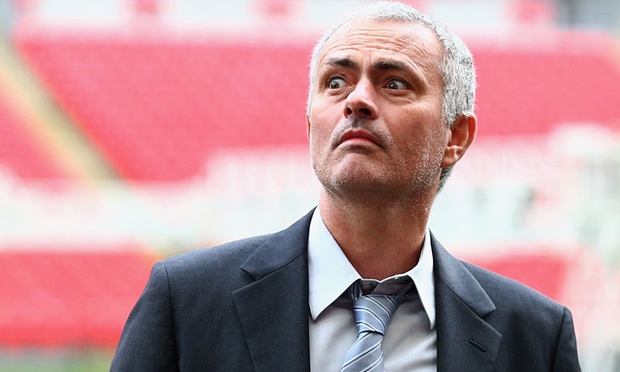 Manchester United have refused to comment on reports that the club have held talks with representatives of José Mourinho, with the former Chelsea manager said to be increasingly hopeful of succeeding Louis van Gaal at Old Trafford at the end of the season.
The devil and José Mourinho

Mourinho, who was sacked by Chelsea in December, has been tipped as a potential replacement for the Dutchman after a difficult season for the 20-time champions. On Friday, the BBC claimed that negotiations with 53-year-old's representatives have begun, although the report stated that "no agreement has been reached, and the club have made no comment".
"Dutchman Van Gaal, 64, is expected to leave United at the end of the season - one year earlier than scheduled," it added. "That would leave the way clear for Mourinho, who is known to be excited by the prospect of taking over at Old Trafford.
"The United hierarchy are thought to be keen to respond after Manchester City secured the services of coveted former Barcelona coach Pep Guardiola earlier this week."
The report also states that Ryan Giggs, who took over as manager on an interim basis in April 2014 following the sacking of David Moyes and has been working as assistant to Van Gaal, would be unlikely to be as willing to work with the former Chelsea manager. If appointed, Mourinho would resume his often fractious rivalry with Guardiola, who Manchester City this week confirmed will succeed Manuel Pellegrini at the Etihad Stadium in the summer. The former Barcelona coach frequently clashed with the Portuguese when he was in charge of Real Madrid.
Louis van Gaal hails Manchester United's 'sparkling' football before Chelsea game