"EU and Armenia are the only countries having agreed to this type of a Partnership Agreement"
Whatever voters may criticize in the current government, the President and his ministers managed to uphold this very difficult complementary balance, and with that avoided many grave problems for Armenia and secured many advantages for Armenia's future.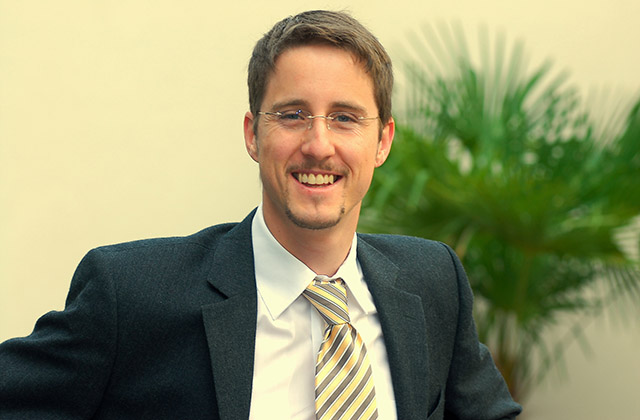 Interview with Michael Kambeck, Acting Director of European Friends of Armenia (EUFoA).
Mr. Kambeck, a few days ago Armenia and the European Union initialed the new agreement on comprehensive and expanded partnership. It was supposed that the agreement wouldn't be signed or initialed prior to the elections in Armenia. Doesn't the EU have worries that this can be observed in Yerevan as support from Brussels to Sargsyan's team during the upcoming parliamentary elections in Yerevan?
This is a question for the EU-Ambassador. But let's be clear on one thing, voters can appreciate that the Armenian government is managing complementary good relations with two sides, who are currently in very difficult relations with each other: on the one hand Russia, Armenia's strategic partner and leading power of the EEU, where Armenia is a member; and on the other hand the EU, the largest economic bloc in the world and source of a legal and democratic system for peace and prosperity.
Whatever voters may criticize in the current government, the President and his ministers managed to uphold this very difficult complementary balance, and with that avoided many grave problems for Armenia and secured many advantages for Armenia's future. I prefer that voters take such key political questions as a basis for their decisions, and not a gift from some candidate.
We can remember that Armenia's AA with the EU was planned to initial during EaP summit in Vilnius 3 years ago by a special ceremony. Taking into consideration the absence of ceremony for this important step in Armenia-EU relations, this time there is an impression that this document is not so important and significant as AA. How do you explain this sudden decision to initial the document now with no special ceremony?
There have been many very large-scale decisions in the EU history, which first were not noticed very much and which started without a public big bang. The relevance of such treaties will become known years later, because it is the implementation that counts. In Vilnius, the EU wanted to give a big noticeable starting signal, which was supposed to attract international investors and also generally help speed up the political implementation of the AA-related reforms.
For reasons we understand better today, this was not a good idea. Anyway, now the EU and Armenia are the only countries having agreed to this type of a Partnership Agreement, so initialing is not something for a large summit. It was publicly announced by the Presidents in Brussels, Serzh Sargsyan and Donald Tusk, and now also legally with the initialing in Yerevan. I assume there will also be another more formal ceremony during an EU summit in autumn, for the final signature. In the meantime, the legal services of both sides are cleaning up hundreds of pages of legal text, including the verification of all translations into all official EU languages…
As for the content, it isn't' a secret that the new framework agreement is different from Armenia-EU Association Agreement. To your mind, what will this new agreement be able to give to Armenia in political and economic fields taking into consideration Armenia's membership to Eurasian Economic Union?
This Comprehensive and Enhanced Partnership Agreement is a voluntary agreement between the two sides. This means that it opens many doors for more cooperation for the benefit of both sides, arguably more for the small country Armenia than for the big EU. We outlined the different fields in our press release.
But like with any open door, there is still the question of how many people will walk through and when. Since both sides showed a strong political will to come to this agreement, and since the benefits from the cooperation are very tangible, all those who wish Armenia well should make use of the new opportunities very actively.
It's clear that the EU and EEU are based on different systems of values. In your opinion, how and to which extent will Armenia be able to reconcile them, as on the whole, we know that the new document requires reforms in several fields?
Your question hast two aspects: political values and trade. Different Armenian governments have consistently publicly pledged that Armenia is part of the European family. Nobody has forced them to do this. Armenia has longstanding connections with Europe, dating back to the traders of Tigranes the Great, later the Armenian Kingdom of Cilicia, but of course also the modern situation with its huge diaspora scattered all over Europe. This connects Christian values of freedom and the grace of charity, but also more modern values of democracy. To my knowledge, there is no contradiction to these values in the EEU Treaty.
Regarding trade, this is a question of customs and technical standards. The Armenian negotiators were very well aware of EEU commitments, and did not commit to any obligation with the EU, which would contradict those EEU commitments. These commitments are mainly in the area of the EEU's Customs Union. But in sectoral cooperation and in the alignment of technical standards, much can be achieved.
In some cases, producers in Armenia will have a choice to produce only for Armenia and the EEU market, or target both markets in EEU and the EU. In the latter case, they may need to make additional adjustments, provide additional certificates, but it does not mean that one product can only be suitable for either one or the other market. Producing for both is, of course, highly attractive for investors, because the larger the target market, the more reliable will be the demand.
Parliamentary elections in Armenia are anticipated. In partnership with the UNDP and the United States, the European Union has responded positively to the government's request for assistance in funding implementation of this electoral reform package. EU financial support of up to €7 million will close the identified financial gap and, thus, will allow for the smooth implementation of the electoral reform agreement. But many experts in Armenia insist that the election fraud has again to do with the ruling party. The Head of the EU Delegation says that proper, transparent elections will open new doors for Armenia-EU cooperation. What should we anticipate from Armenia-EU relations if observers register election fraud during the upcoming elections?
Well, the question is not so much if there will be fraud, but on which scale. The package implemented now will make large-scale fraud much more difficult, than ever before. Nobody will be so naïve to assume that this will eradicate all fraud or all attempts of undemocratic influence, including gifts or using pro-governmental or pro-oppositional media. But in most cases, voters today have a choice.
They can take the gift, no matter if it comes from a governmental or an oppositional candidate, but still vote for someone else. They can watch TV as usual, but also search for information online, knowing that not all information online is reliable either. With the new measures and the new electoral system it is much more likely that people's choice will prevail, and that is what the EU now wants to focus on. The EU's principle "more for more and less for less" still applies, of course. for many things, ranging from financial support to visa liberalization.
Source: https://en.168.am/2017/03/25/15850.html