Leonardo DiCaprio brushes aside Rihanna (photo)
Leonardo DiCaprio brushes aside Rihanna romance rumours as he accepts award for climate change work in Switzerland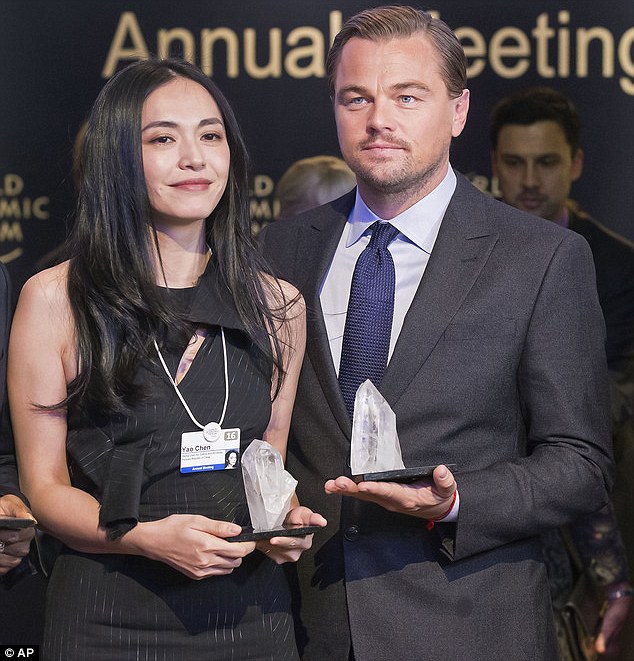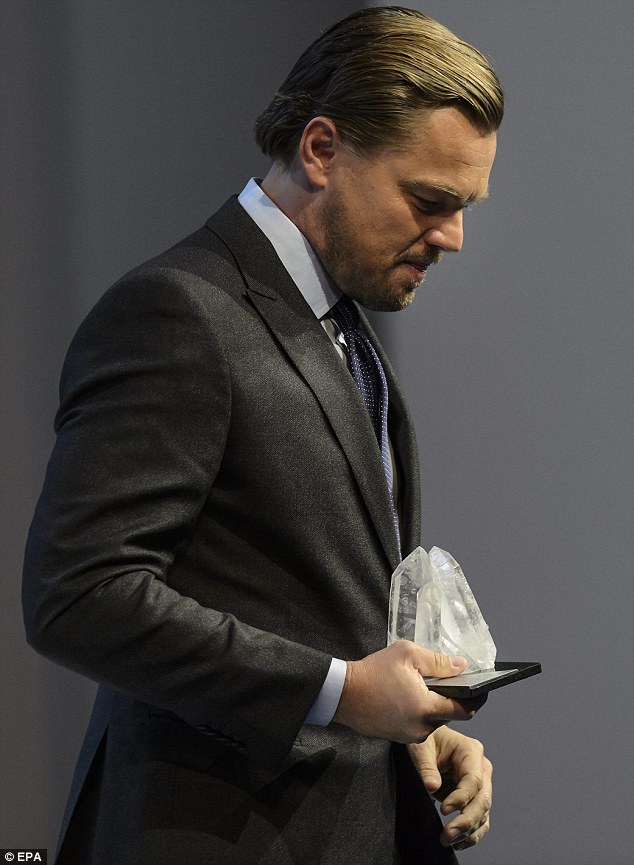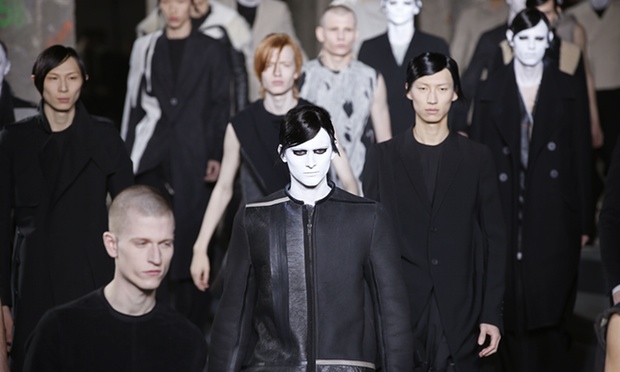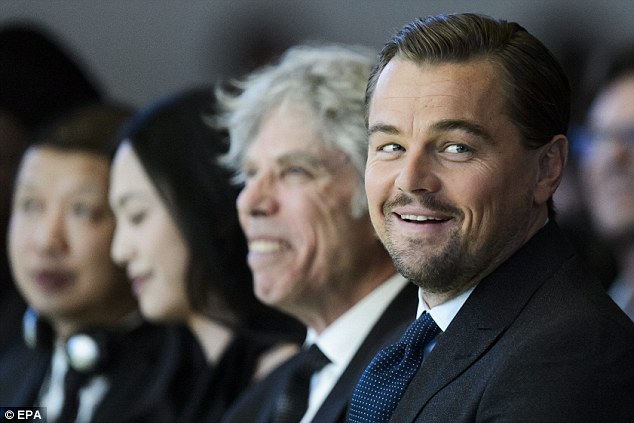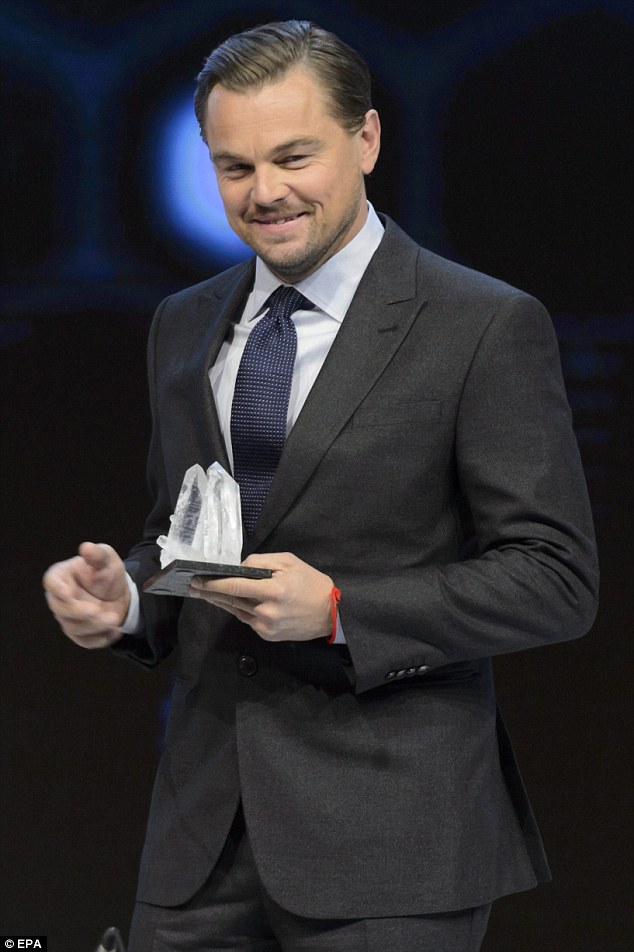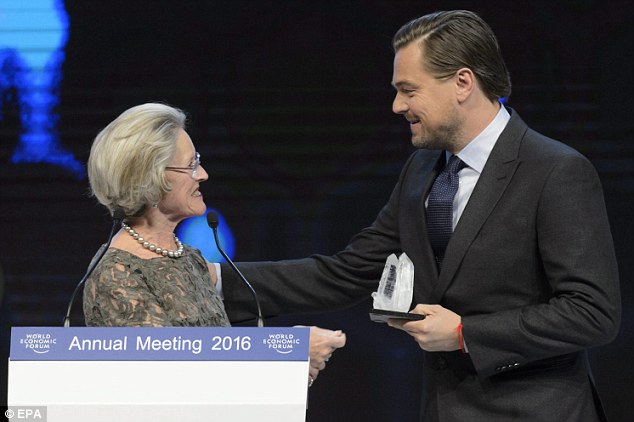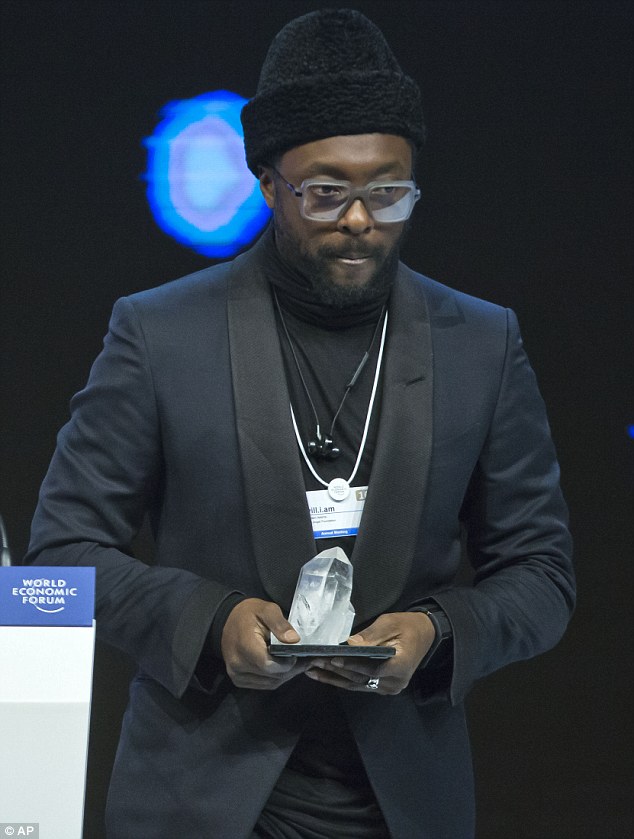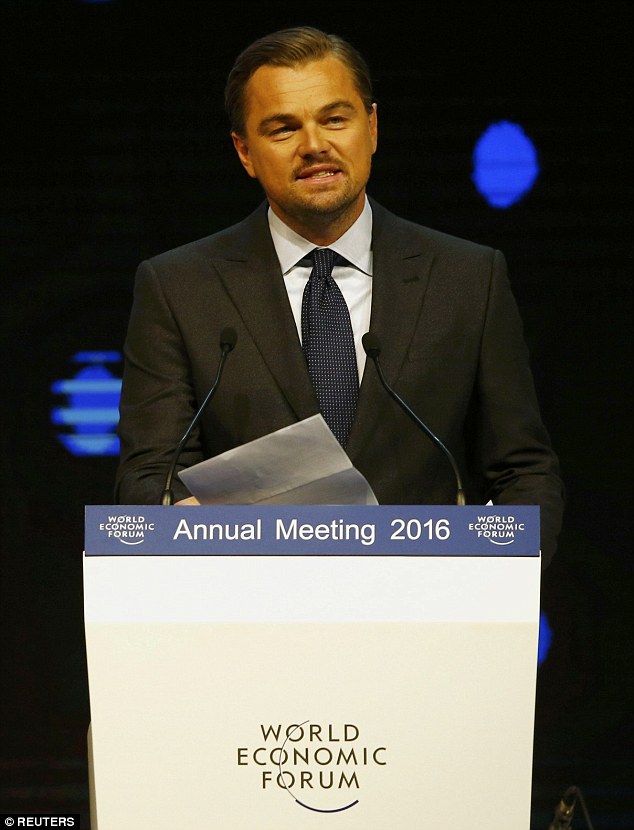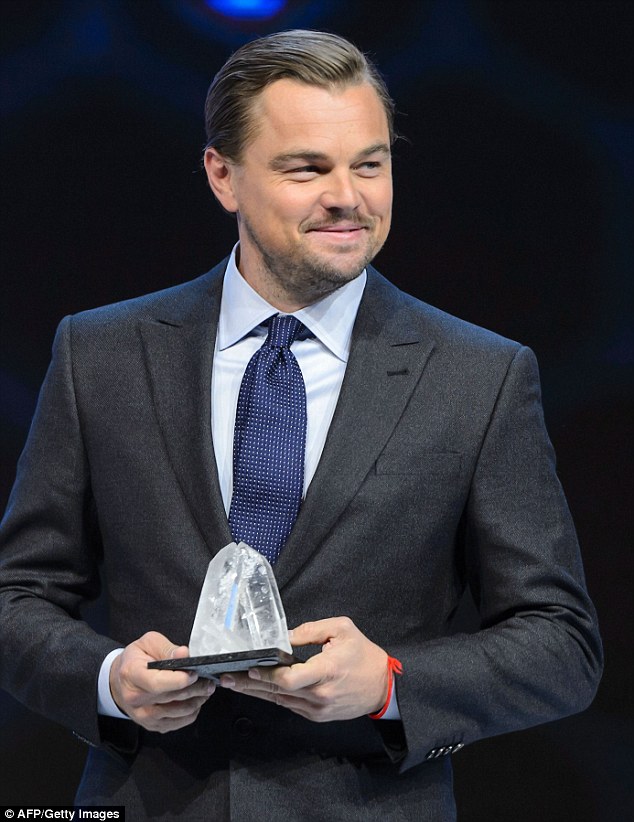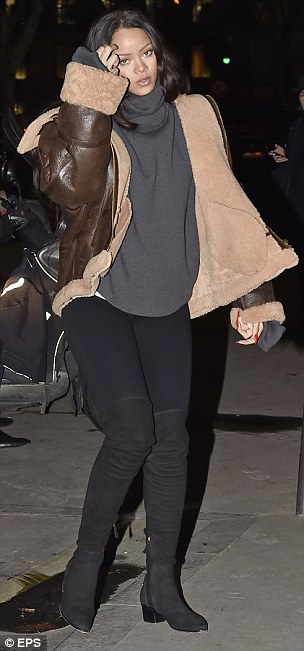 Leonardo DiCaprio brushes aside Rihanna romance rumours as he accepts award for climate change work in Switzerland
Most people are focused on his impending battle for the Best Actor award at the 88th Academy Awards.
But Leonardo DiCaprio was delighted to be honoured with a Crystal Award at the annual meeting of the World Economic Forum on Tuesday, in Davos, Switzerland.
Taking to the stage to give a passionate speech regarding climate change, the actor, 41, cut a calm and humble figure as he continues to weather the media storm surrounding Rihanna and himself.
Attending the high-profile meeting of environmentally minded leaders, The Revenant star was honoured for his work against the climate crisis.
Taking to the stage the Award-winning A-Lister launched into a passionate speech about the greed of big companies.
Donning a charcoal two-piece suit, shirt and tie, The Wolf Of Wall Street actor showcased his impeccable sartorial taste.
Wearing his blonde hair slicked back off of his face, the actor added a rugged edge to his look with a smattering of stubble.
The Voice UK's Will.I.Am was also in attendance at the event, who also collected a Crystal Award.
Leonardo's appearance at the events comes just days after the global rumour mill went into meltdown, as pictures of the actor appearing to kiss pop princess Rihanna emerged.
Becoming the focus of a bidding war, the images - taken in a Paris nightclub on Sunday - are still yet to see the light of day thanks to French law.
Acting with speed, Leonardo's lawyers sent out a warning saying he objected to the images being published and that he had a right to privacy under French law.
Media law expert Keith Mathieson, from the legal firm RPC, said French law allows for greater privacy restrictions than in the UK.
However, he said UK law already prevents 'intrusive' pictures of people in private activities from being published.
Mr Mathieson explained the Hollywood star was likely to be arguing that he had a 'reasonable expectation of privacy' while he was in the nightclub.
Another media law expert, Gavin Millar QC, from the legal firm Matrix, explained that complainants can sue in France if a picture is taken in the country and then published in other EU countries.
'The problem comes when the pictures is telling you something about a person's private life,' he told MailOnline.