Dozens drown in shipwrecks off Greece
Migrant crisis: Dozens drown in shipwrecks off Greece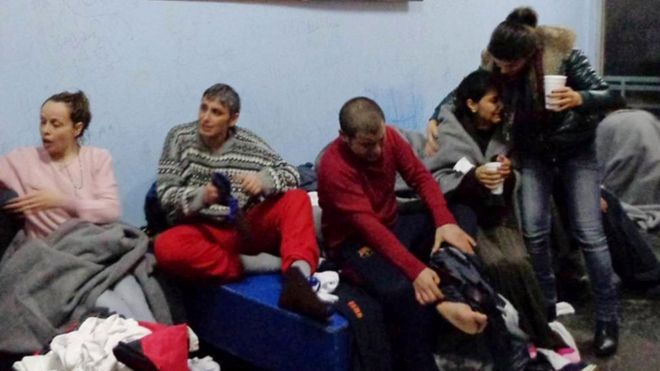 Migrant crisis: Dozens drown in shipwrecks off Greece
A total of 42 migrants are reported to have drowned overnight in two separate shipwrecks in the Aegean Sea.
One boat went down off the coast of the small Greek islet of Kalolimnos, killing 34 people, including 11 children.
Another eight people died after a boat sank off the island of Farmakonisi.
Over a million migrants arrived in Europe illegally last year. More than 700 died in the Aegean crossing from Turkey to Greece.
At least another 100 have died in the Aegean this year.
German Chancellor Angela Merkel is on Friday meeting Turkish Prime Minister Ahmet Davutoglu in Berlin to discuss the crisis.
Cabinet ministers from both countries will be in attendance