Dead city Sheikh Miskeen, Daraa district. (video)
Russian drone footage shows the devastation of Syrian city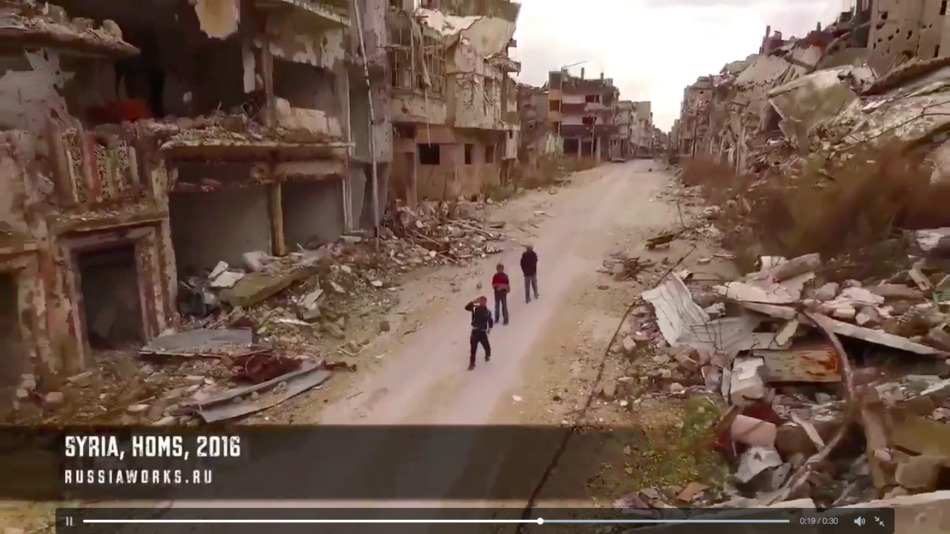 Russian drone footage shows the devastation of Syrian city.
A drone video published by a Russian media outlet with close ties to leading Kremlin-sponsored television news channels shows the extent of destruction of Homs, Syria, after nearly five years of war.
The sweeping aerial footage, filmed by RussiaWorks and uploaded on Jan. 24, gives a rare view of Syria's third largest city, which was once home to more than 1 million people, but is now crumbling and deserted.